This is absolutely my most favorite thing at the moment. I can have it with curries or use it as a wrap and wrap up bacon and eggs or wrap up steak and make a dinner. The possibilities are endless! Not only is this super addictive and pretty much the tastiest thing on earth, it also gives you a super hit of fat from the coconut milk

Which keeps you fuller for longer. Even if you have non paleo guests, they will want to gobble these down and want you to make more!
Remember you can slather on the butter on these or even avocado spread.
For the amazing fully paleo ranch dressing recipe click here to get it from livinglovingpaleo.com
Mix it up and enjoy!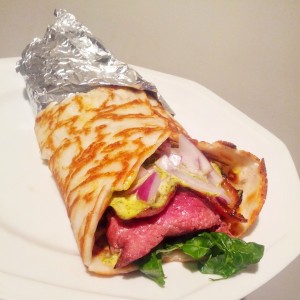 Paleo Garlic Naan Bread
2015-02-02 16:34:52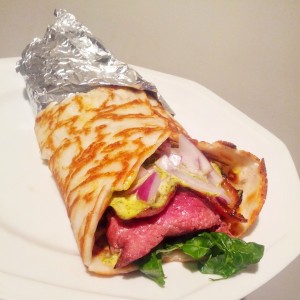 Ingredients
1/4 cup Coconut Flour
3/4 cup Arrowroot/Tapioca Flour
1 cup Coconut Milk
3/4 tsp Crushed Garlic
Instructions
Mix dry ingredients in a bowl
Add coconut milk and stir with a fork
If it's clumpy and not runny, add more milk
Add the crushed garlic (more if you love it) and mix
Pour half the mixture in a medium heat oiled pan
Flip once the mixture looks solid, and cook for a good 3-5 minutes on the other side.
A ModernCaveMan http://www.amoderncaveman.com/